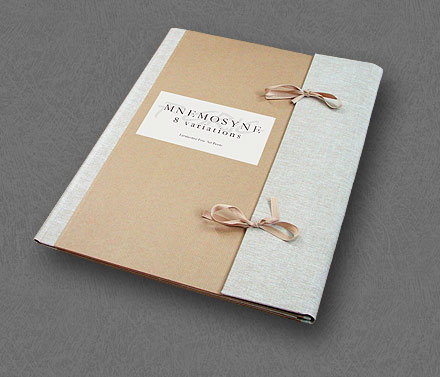 Art Print Portfolio with 8 prints: EUR 690,-
The Fine Art Print Portfolio MNEMOSYNE can be ordered for 690,- Euros (VAT included). The portfolio includes following 8 art prints:
Nexus V
Artificial Spleep III
Assimilation
Metamorphosis (Angel)
Reconfiguration
Nexus VI
Reconfiguration II
Muse in Trance
The postage for the European Union is free. Shipping worldwide: EUR 20,-
The portfolio can be ordered per eMail or phone. We accept Bank-transfer and PayPal. The bank connection and the PayPal address respectively will be sent back per eMail.
Delivery follows after payment.